Be the Change Youth Training Program
June 16-19, 2015 | Austin, Texas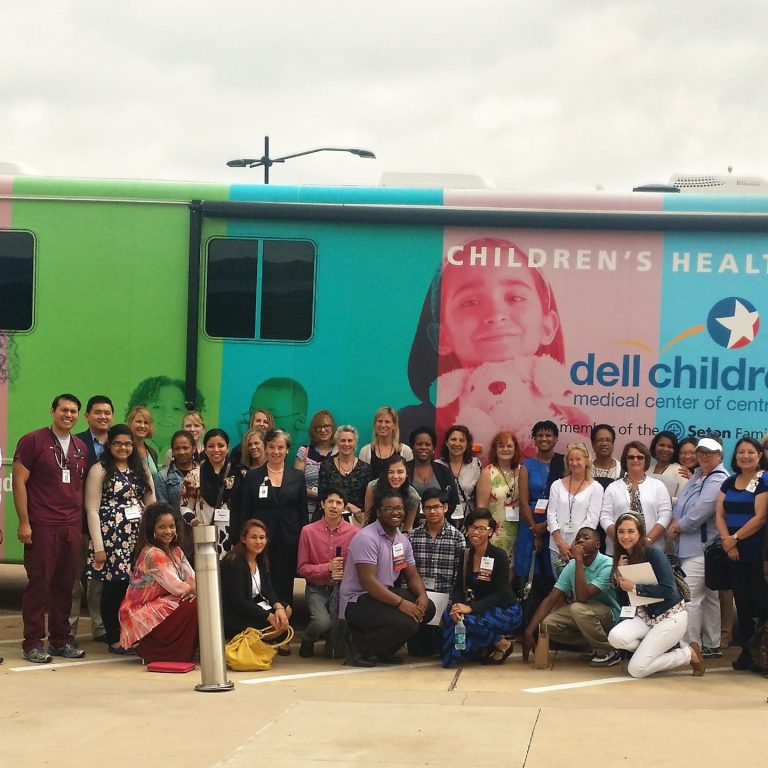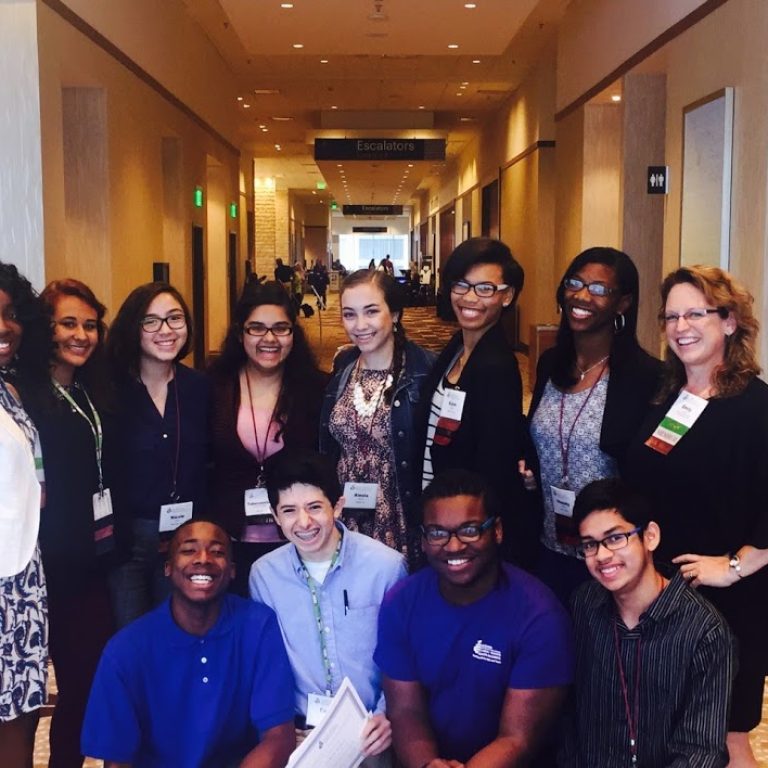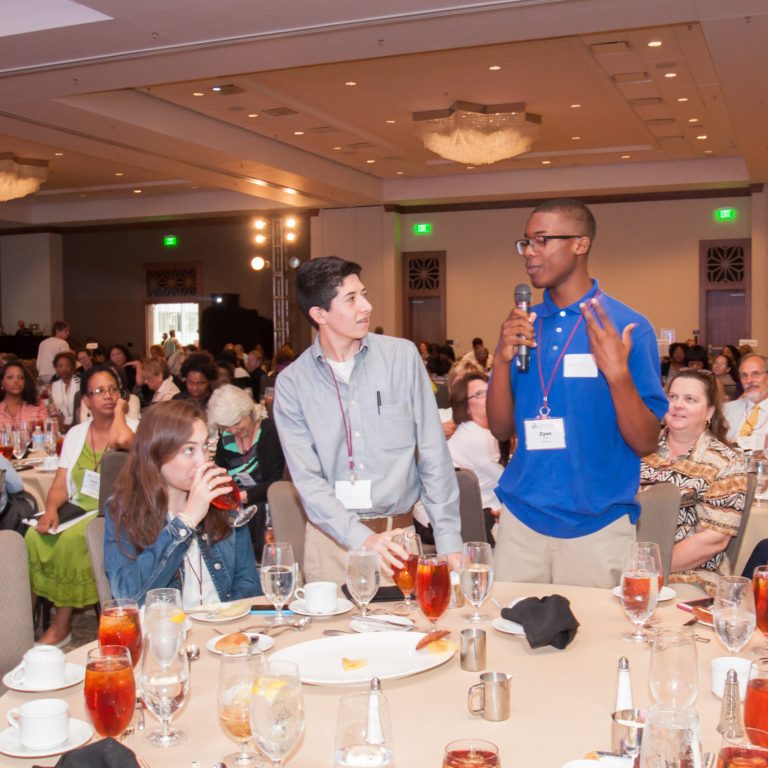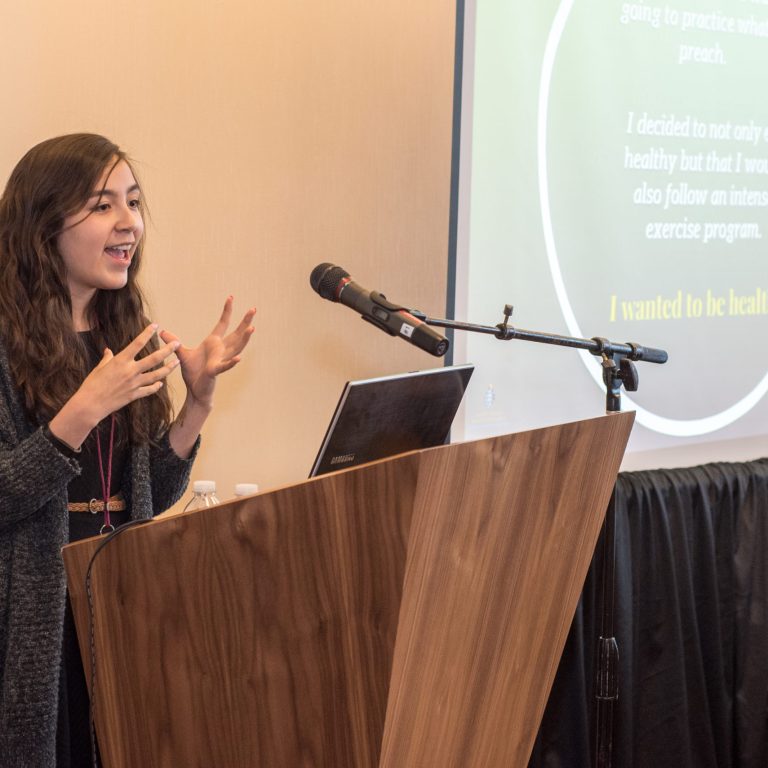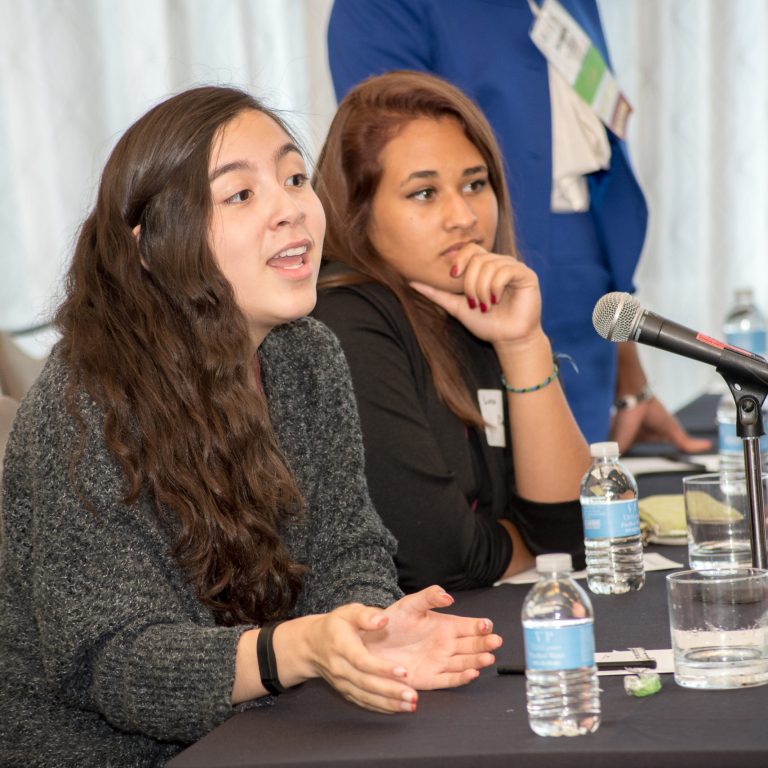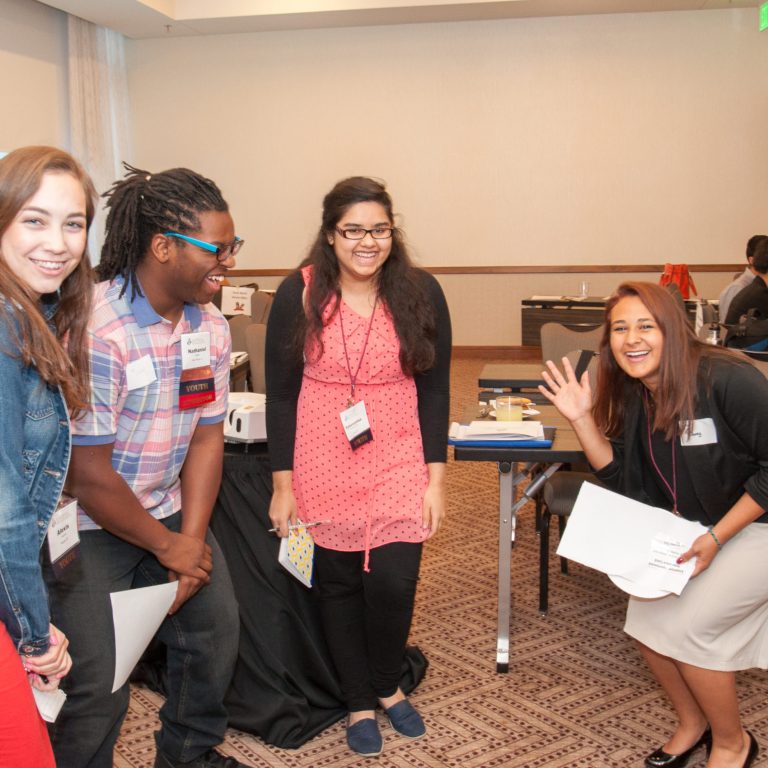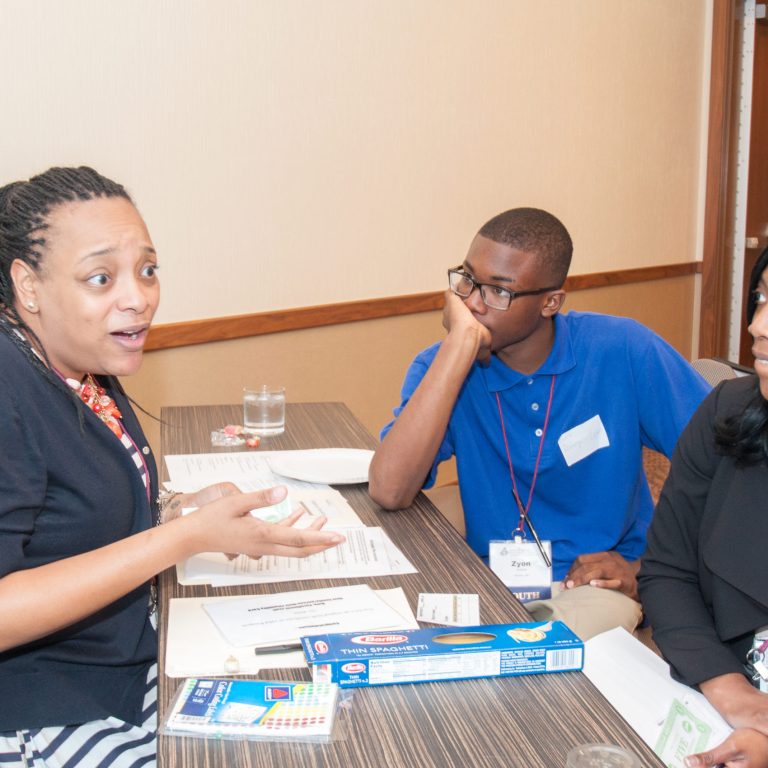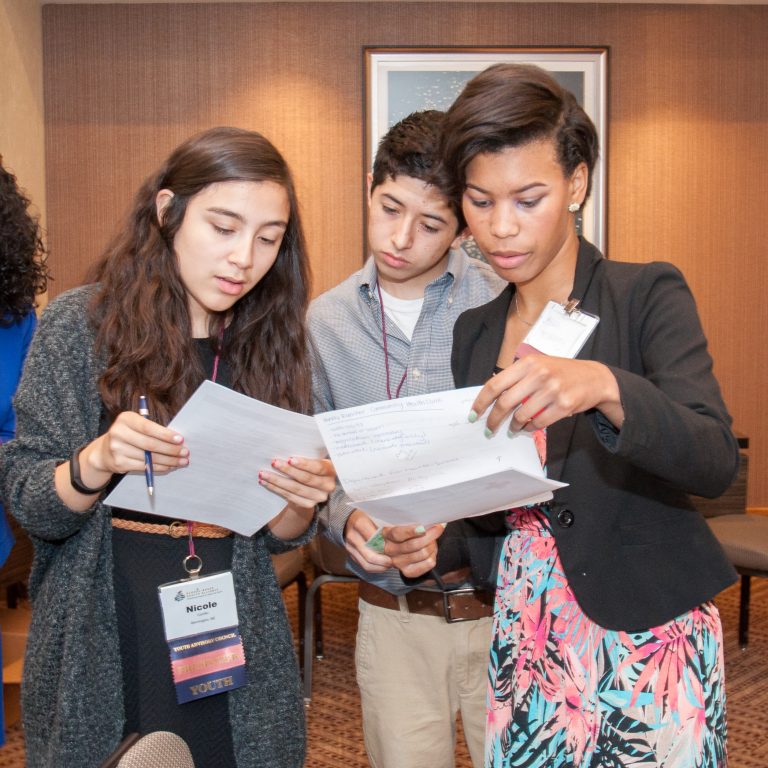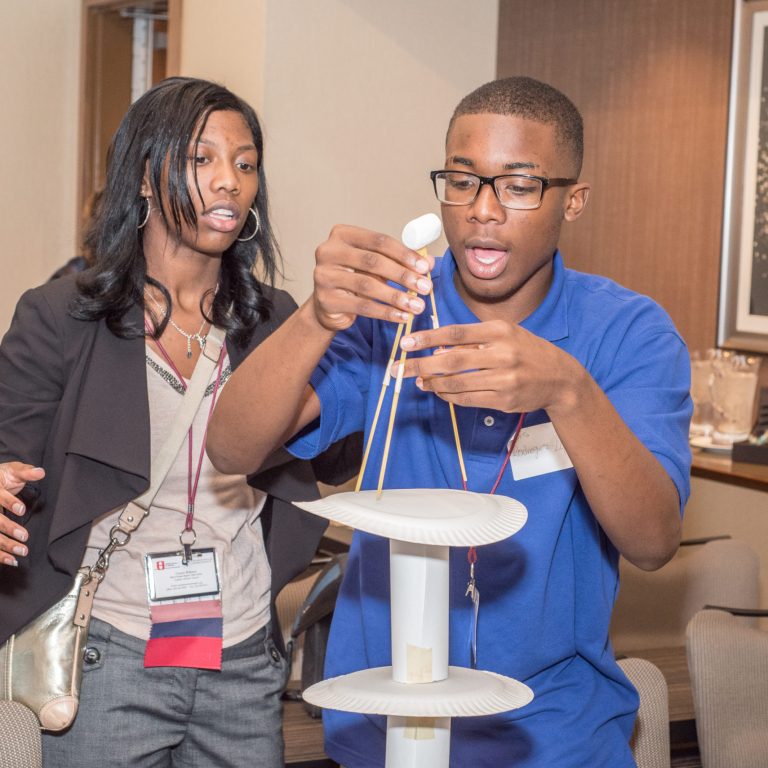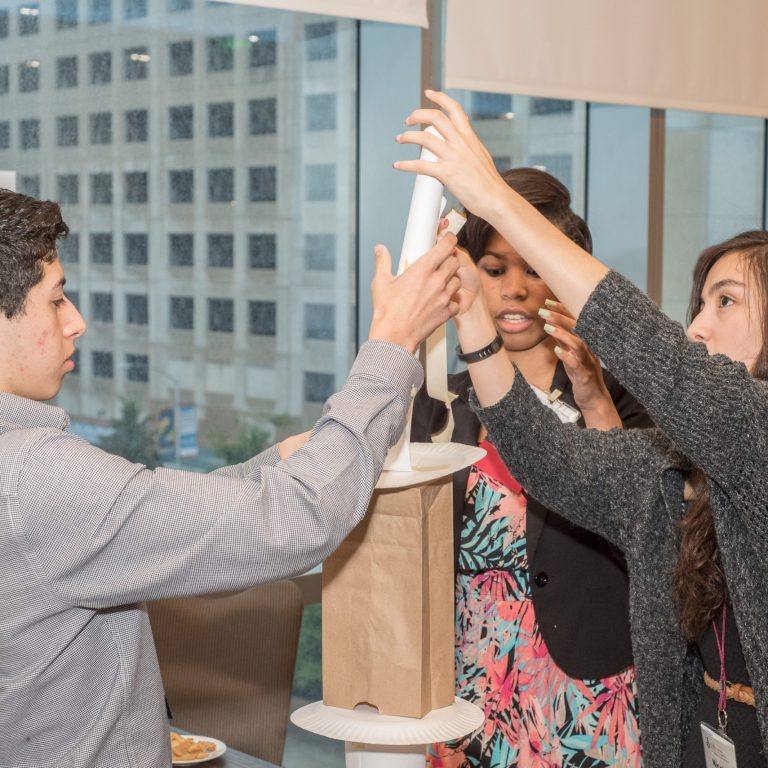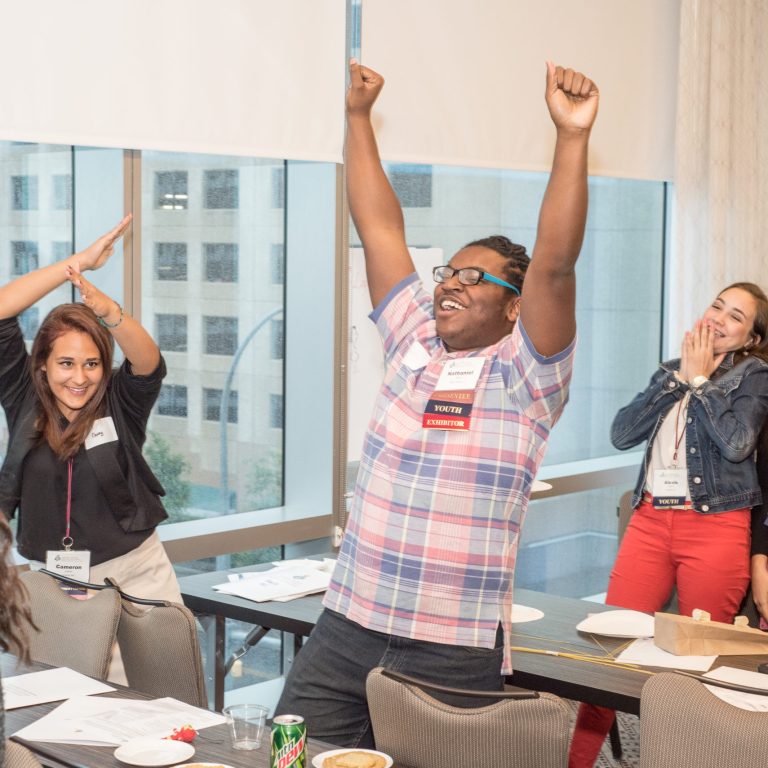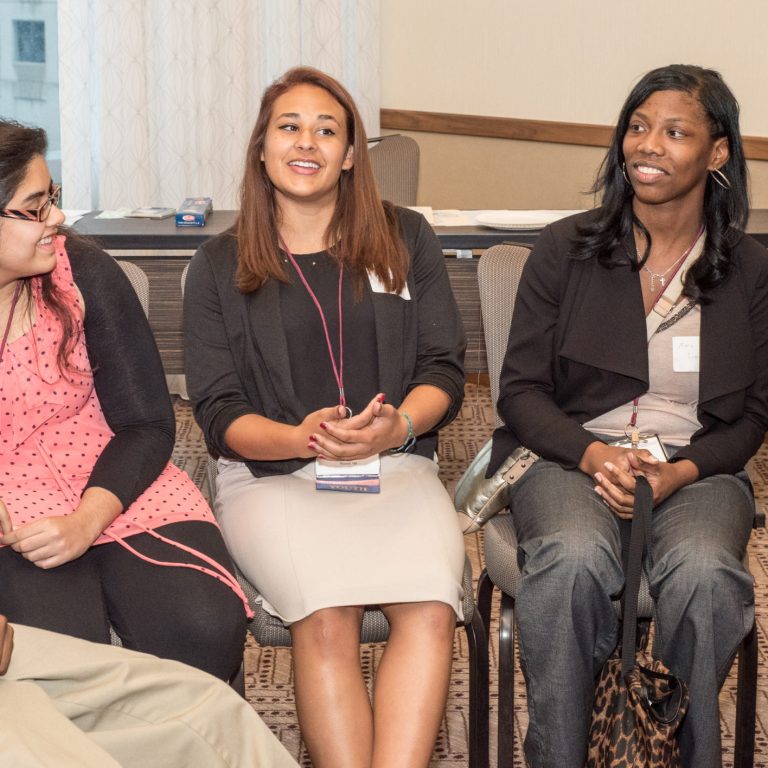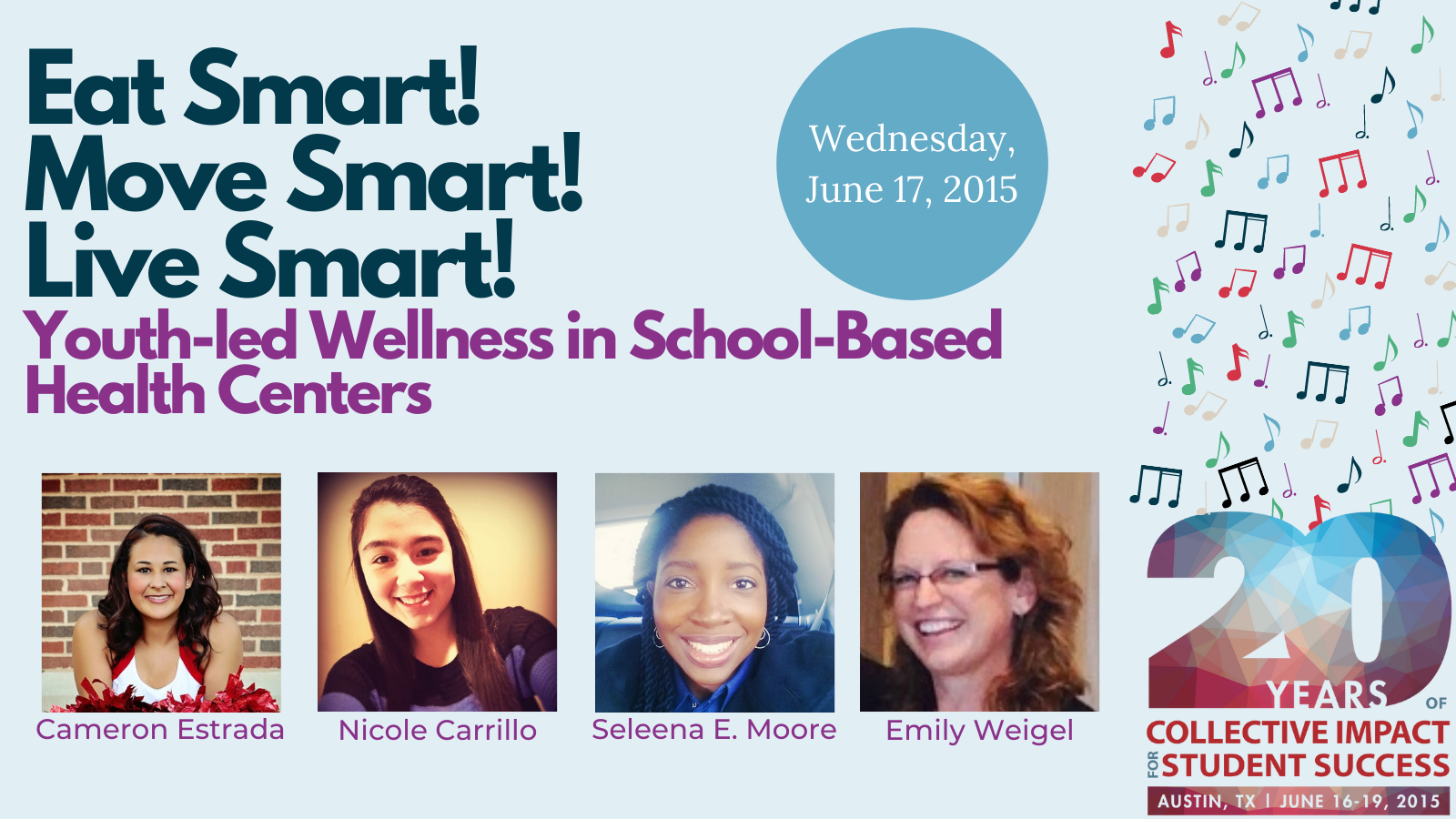 Eat Smart! Move Smart! Live Smart! Youth-led Obesity Prevention in School-Based Health Centers
Cameron Estrada, Nicole Carrillo, Seleena E. Moore, & Emily Weigel

This interactive, youth-led panel provided youth perspectives on obesity prevention, how SBHCs can promote awareness, and how both adolescents and adults can work together to develop and implement programming and policy to effectively improve student health outcomes.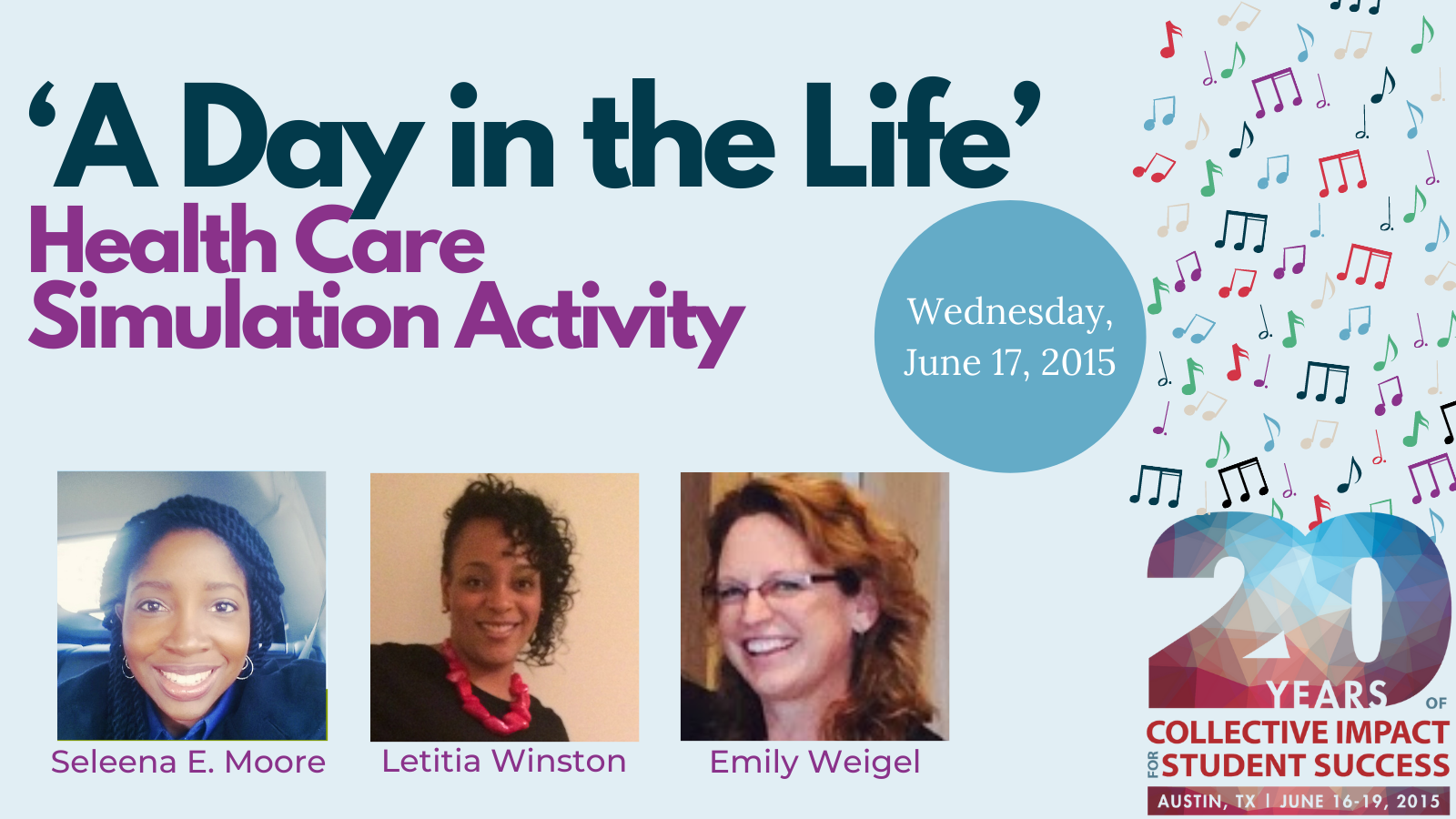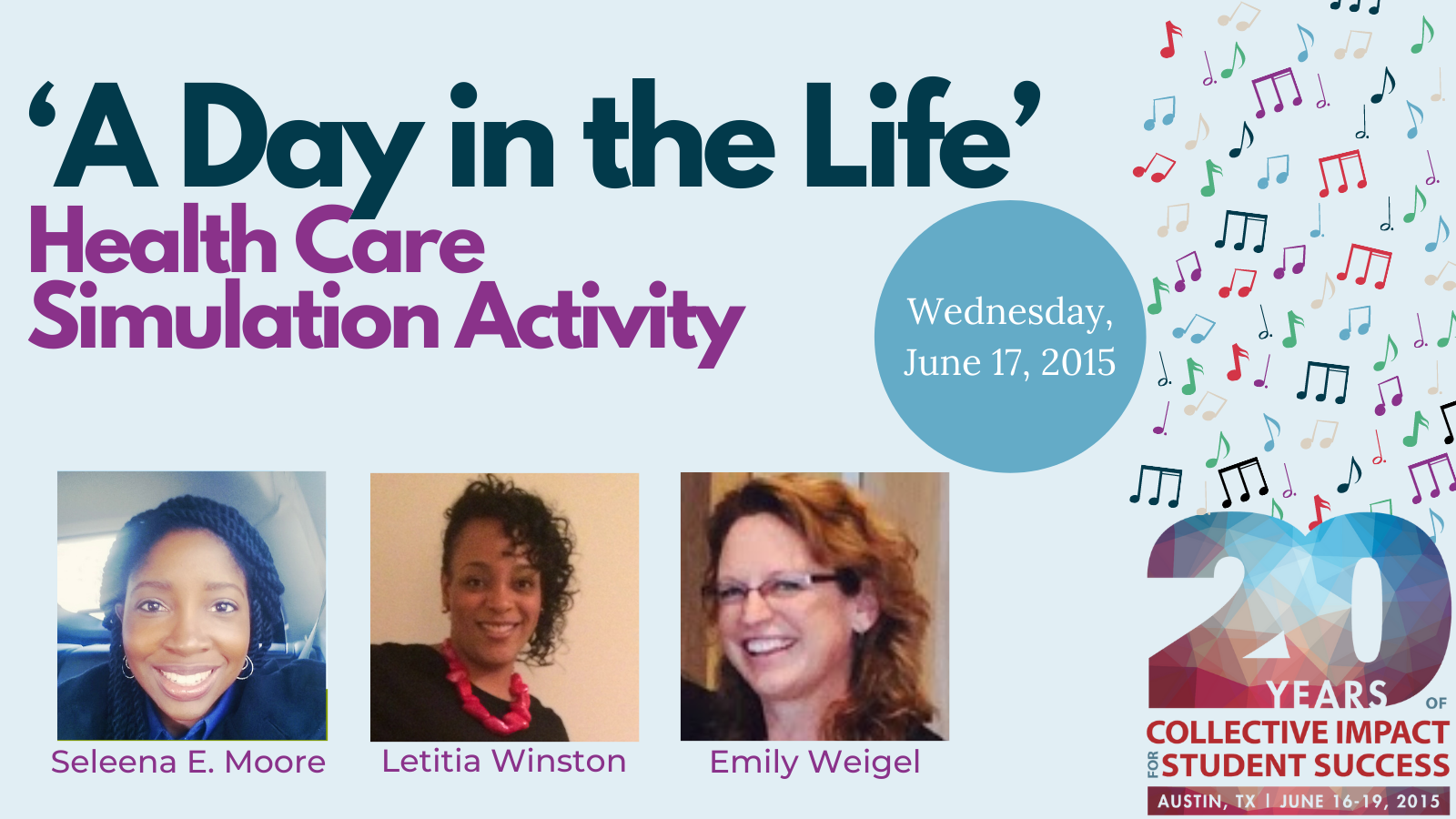 'A Day in the Life' Healthcare Simulation Activity
Seleena E. Moore, Letitia Winston, and Emily Weigel

This activity educated youth and other SBHC advocates about the components of the current health service systems available to people nationwide. Through role play and interaction, youth better understood the importance and benefits of SBHCs, as well as obtain language to advocate for peers to obtain insurance, including ACA accessibility.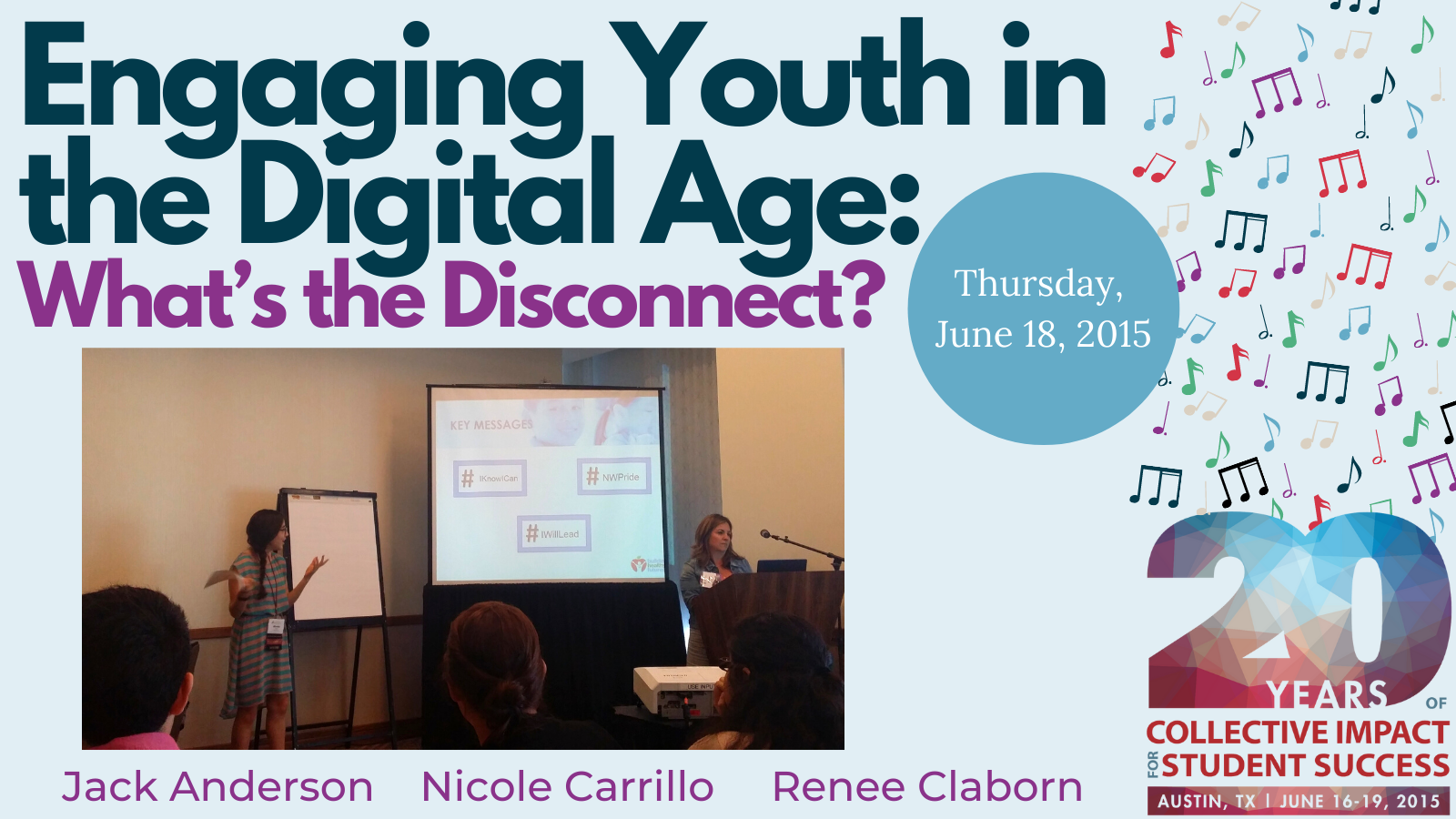 Engaging Youth in the Digital Age: What's the disconnect?
Jack Anderson, Nicole Carrillo, and Renee Claborn

Who knows teens better than teens themselves? Engaging and sustaining youth involvement can prove to be a daunting task. Keeping a youth council connected to the task and fostering connectedness within the core team challenges even the most committed youth leaders. This presentation by youth motivated participants to be creative in their approach, utilize new techniques to garner the youth voice, and by all means, let youth lead!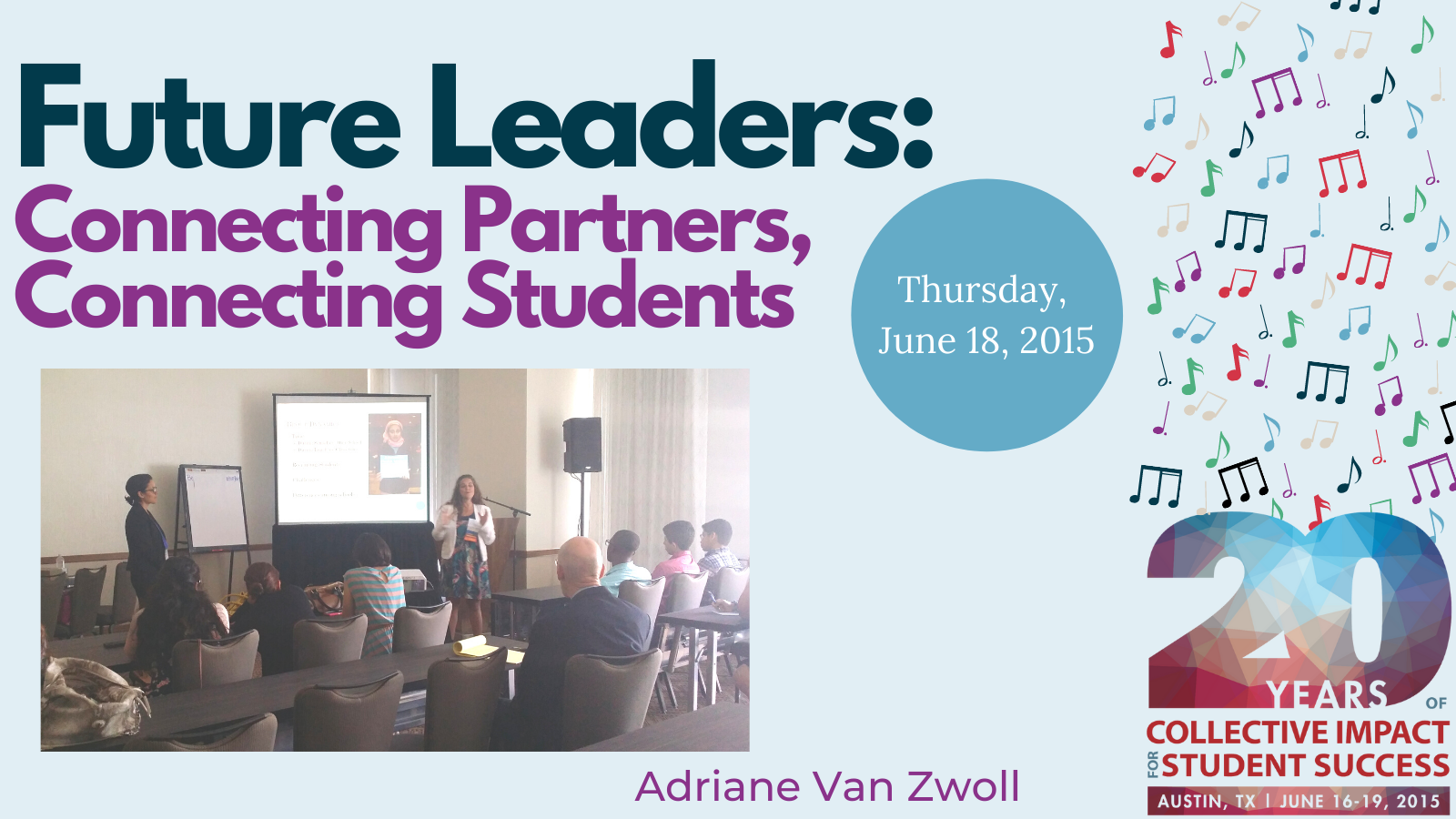 Future Leaders: Connecting Partners, Connecting Students
Adriane Van Zwoll

Adolescents' school connectedness has shown to be a strong indicator of positive academic outcomes including increased self-esteem, higher extracurricular engagement, higher grades, and test scores. This workshop discussed the collaborative project that brought together school health center personnel, a nonprofit partner, and the funding community to increase school connectivity by utilizing the resources available through the Loyola school health center and EverThrive Illinois.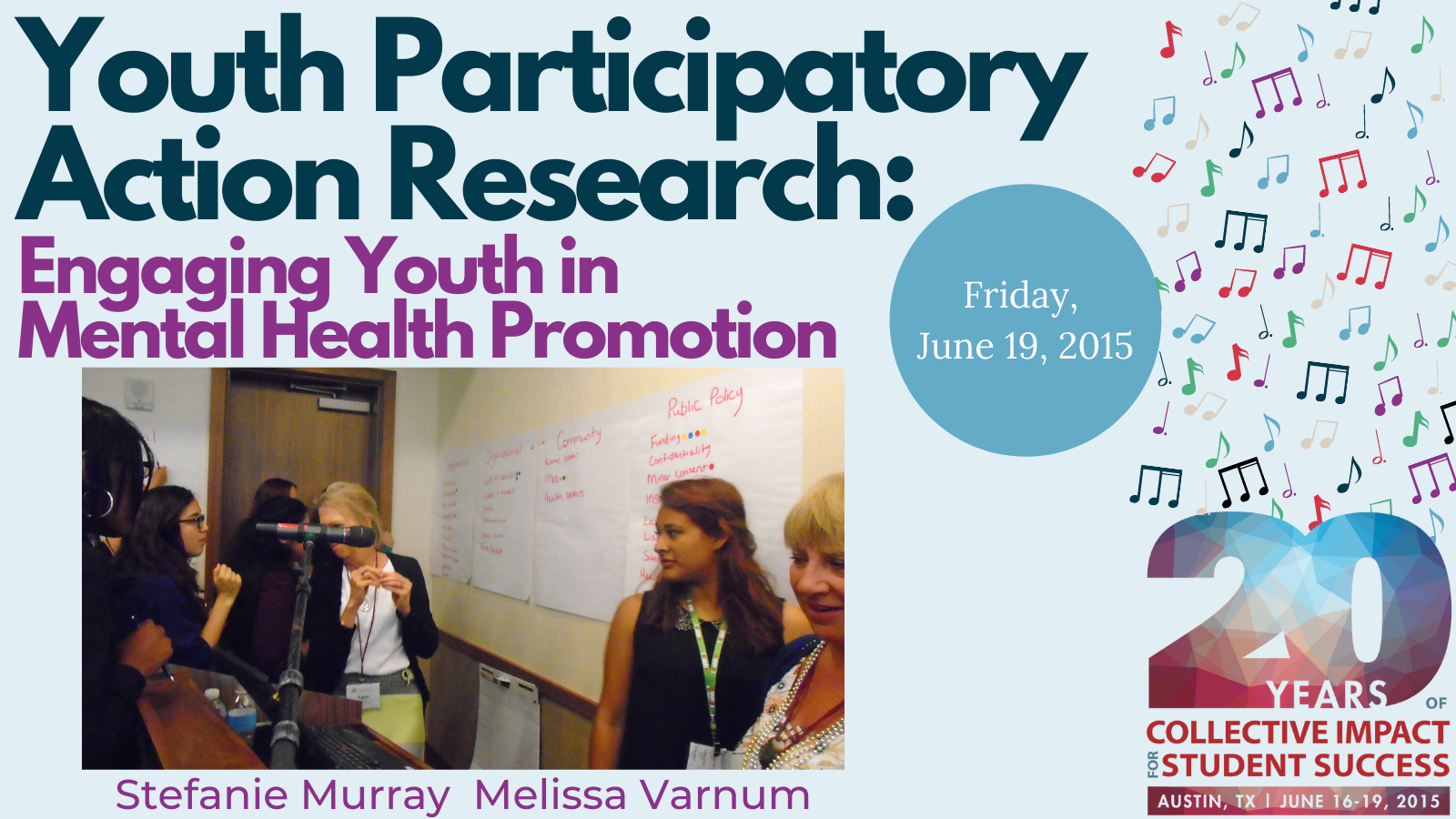 Youth Participatory Action Research—Engaging Youth in Mental Health Promotion
Stefanie Murray and Melissa Varnum

Engaging youth in planning and decision-making can be incredibly beneficial to the young person themselves as he/she matures to adulthood, and to the community at large. This workshop outlined Oregon's experience using two intertwined methods of positive youth engagement -- Youth Advisory Councils (YACs) and Youth Participatory Action Research (YPAR)—to support mental health promotion. Participants learned from their YPAR curriculum and the successes and challenges of their YAC projects.