A New Way of Tackling Mental Health for Young People -Montefiore School Health Program
By G. Fathima Lye, Former SBHA YAC member and Youth Development Intern 
"What if my thoughts didn't have to go so far? What if I could've managed my emotions better? What if I had someone to share my experiences with? What if I had accessible resources to get help?" These are a few questions that are often asked by youth when dealing with mental health alone. But what if youth didn't have to go through it alone? 
Being a youth is challenging enough, and adding the stressors of being a youth student leaves many experiencing heightened anxiety, and trying to balance school and other responsibilities. These stressors are further exuberated given the societal impact of the coronavirus (COVID-19) pandemic. At the peak of COVID-19, many youth students experienced challenges due to school closures, remote learning, difficulties accessing health services, and social isolation. All the sudden changes heavily impacted the mental health of young individuals and, for many, also hindered their academic success.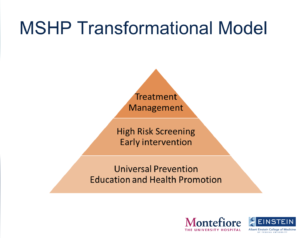 If you're new to school-based health centers (SBHCs) or have never heard of them before, you're missing out! To put it briefly, they are health centers located within a school that provides medical, mental, sexual, vision, and even dental health at some sites. SBHCs allow students to receive the care they need without missing school regardless of their health insurance status. Montefiore School Health Program (MSHP) is known for being the largest and most comprehensive school-based health program in the country. It currently serves 30 school campuses, including multiple schools on one campus, and provides care to elementary, middle, and high school students in the Bronx, NY.1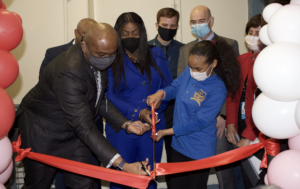 With the ongoing efforts of MSHP, not only have they added a new school collaboration to the MSHP network but also a stand-alone student mental health center. P.S./M.S.04 in the Bronx, NY is the first school to experience a MSHP stand-alone health center within the Department of Education (DOE) in NYC. In regular SBHC operations, the primary care services are implemented first while all other services such as vision, dental and mental health follow. The School-Based Health Alliance reports mental health counseling as a leading reason for visits by students multiple times.2 MSHP recognizes and is prioritizing the need for mental health services. Some youth may not want to speak to a friend or family member due to fear of judgment and may isolate themselves as a result of that.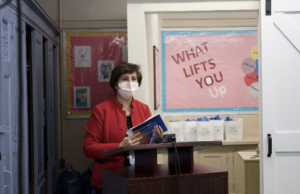 Establishing a health center in an elementary or middle school exposes students to mental health services at an early age allowing them to take charge and prioritize their health. Students will have access to a psychiatrist, psychologist, and a social worker at the health center. The health center is a safe space for students as all visits are confidential. It's important to destigmatize mental health, and having youth openly talk about their concerns will only create an accepting society where students feel content about opening up. According to the Youth Ranking 2022 from The State of Mental Health in America, "15.08% of youth (age 12-17) report suffering from at least one major depressive episode (MDE) in the past year. Over 60% of youth with major depression do not receive any mental health treatment."3 We are seeing increased mental illnesses in youth, especially after the Covid-19 pandemic. Mental illnesses are more likely to last if untreated. Prevention is better than treatment and what better way to promote wellness than by having an accessible health center in a school where youth spend a majority of their time.   
Youth DO NOT have to navigate through mental health alone. The MSHP providers at the health center are here to help. They are here for you and are advocating for you– no shame or guilt. Mental illness is not contagious. Let's talk about it. Let's keep the minds of youth healthy.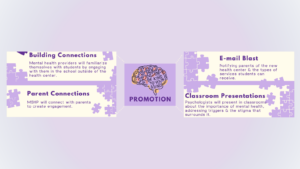 "Just because no one else can heal or do your inner work for you, doesn't mean you can, should, or need to do it alone." — Lisa Olivera  
Citations: 
Montefiore School Health Program -the Bronx and Southern Westchester County. Montefiore Doing More. https://www.montefiore.org/school-health-program. Accessed April 7, 2022. 

 
Mental health – school-based health alliance. School-Based Health Alliance. https://www.sbh4all.org/what-we-do/school-based-health-care/health-and-learning/mental-health/#one. Accessed April 15, 2022. 

 
Youth Data 2022. Mental Health America. https://www.mhanational.org/issues/2022/mental-health-america-youth-data. Accessed April 15, 2022.