During the months of October and November, members of the Teens & Vaccines Podcast group worked hard on a workshop presentation for the California School-Based Health Alliance 2021 School Health Conference: Building Bridges to Healthy & Resilient Communities. They met weekly to outline content, create their presentation, and design interactive components for their workshop, "Teens & Vaccines Podcast: COVID-19 Vaccine Outreach by Youth for Youth." Below is one podcaster's experience and reflection.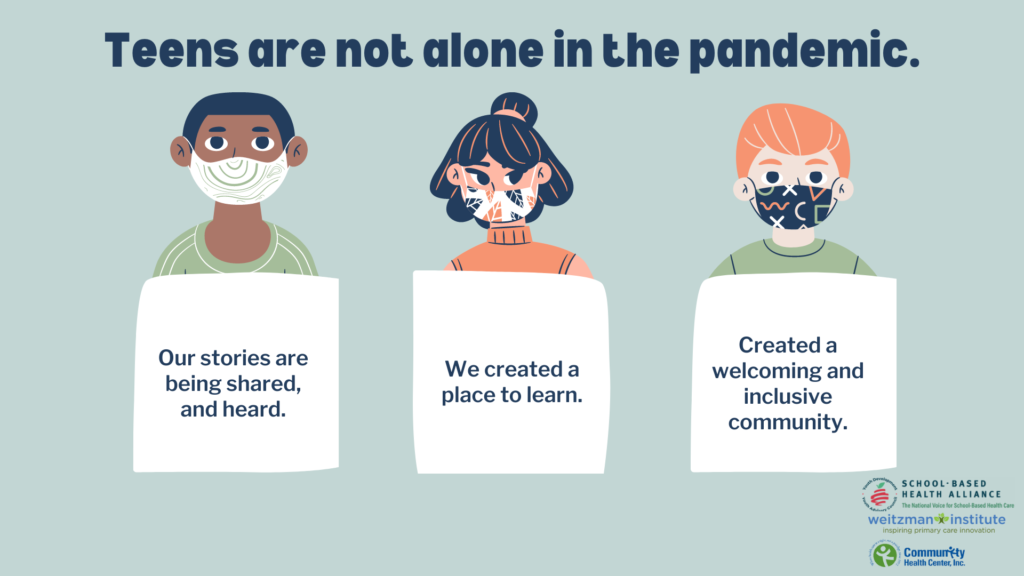 Ziarah Carrillo is a junior in college at Southern Adventist University. She joined the Teens & Vaccines podcast because she wanted to learn about how other teens are dealing with the pandemic. She hopes that through this podcast, others can see that it is okay to ask questions and have conversations that inspire growth.
Working on the Teens & Vaccines podcast was a lot of fun and such a good experience. I was able to connect with other young people around the country and learn more about how projects like this are managed. I think that this podcast is different than anything else out there. This podcast is for teens, and who knows more about teens, than teens! That is why I think this podcast was so successful, because we didn't pretend to be experts, we were just ourselves. We asked questions, shared our own experiences, and made friends along the way. Hopefully we made an impact on someone's life and they felt empowered to make the right decision for themselves and their own community.
I was so excited to hear that we had the opportunity to speak at the California School-Based Health Alliance Conference. It is important for adults to understand young people and learn that interacting with them isn't all that different. I am so thankful to the School-Based Health Alliance staff, specifically Seleena E. Moore and Nicole Korp, for their support. I am also thankful to Karen Ashley and Erica Addison from Community Health Center, Inc. and their Weitzman Institute for always keeping communication consistent and for their hard work producing the podcast.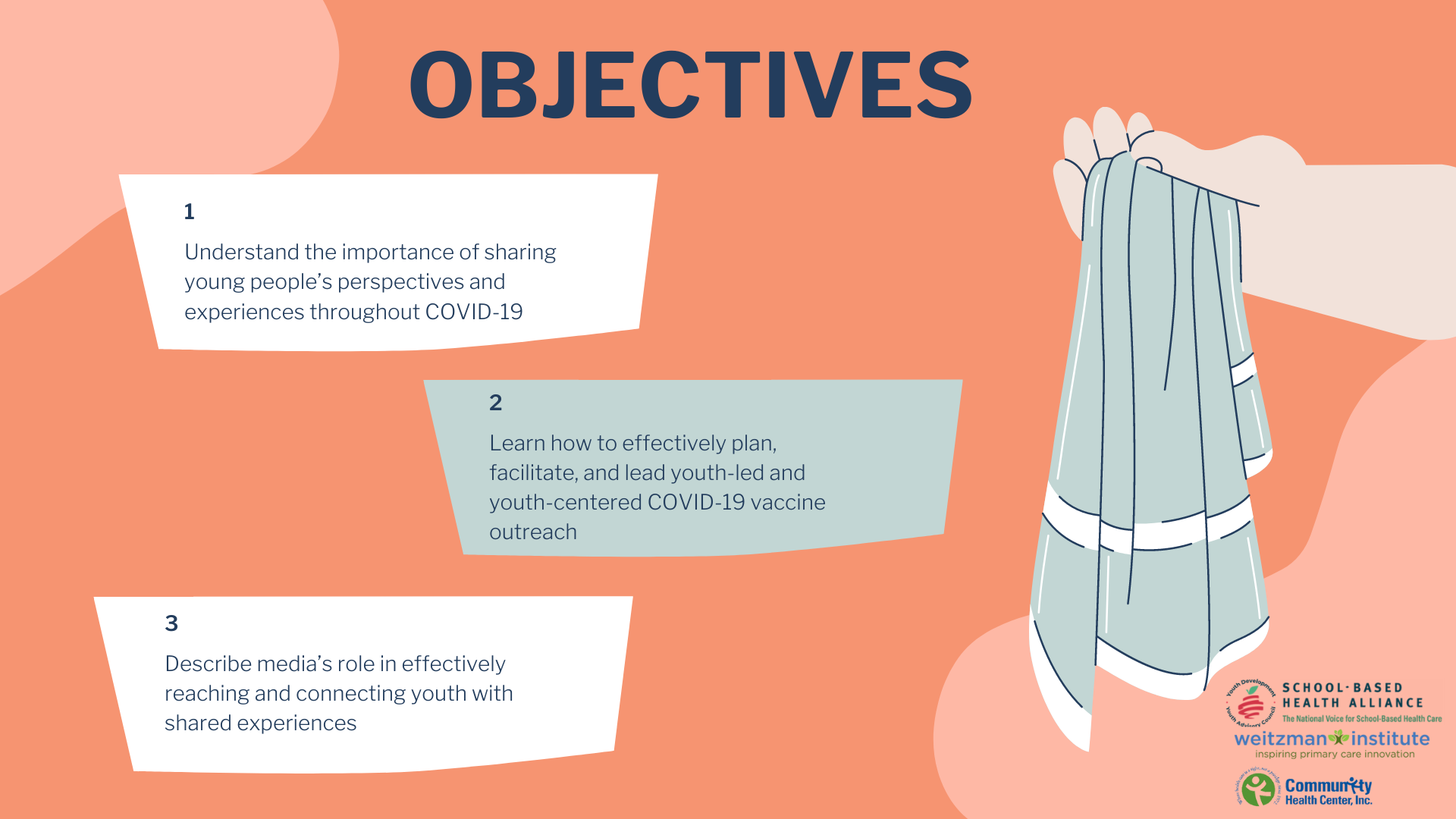 Without adult support, the podcast and podcasters would not have had such a great experience.
Listen to Teens & Vaccines Now: SoundCloud  Apple Podcasts Spotify
Connect with Teens & Vaccines on Instagram: @teens.n.vax