By Lauren Metcalf, SBHA Youth Advisory Council member
For nearly 50 years, Title IX has protected against sex-based discrimination in public education and other federally funded programs.1 Title IX works to prevent sex-based discrimination by protecting people from dating violence, sexual harassment, sexual assault, sex-based discrimination in athletics, and, lastly, pregnancy and parenting discrimination.1 Although Title IX can show many teenagers that sex-based discrimination is unacceptable, many high school students do not know what Title IX (TIX) protects. Many are even unaware that they are legally protected from sex-based discrimination. Education has played a huge role in this, specifically the lack of it. While this has been happening, school-based health centers (SBHCs) have continuously worked to decrease sex-based discrimination by providing equitable access to health care. SBHCs provide a safe space for youth to go and receive care that is responsive to their experiences. This is extremely important, as they strive to create a welcoming, equitable space for youth where sex-based discrimination is prohibited.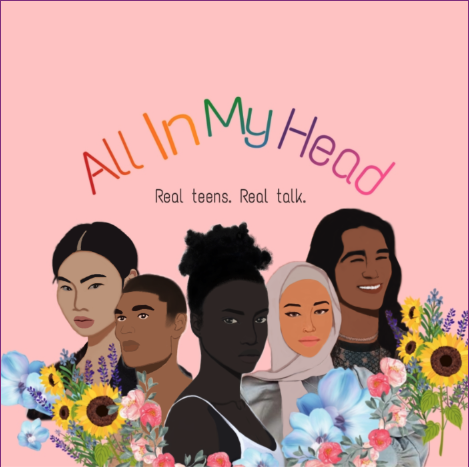 As a freshman in high school, I was completely unaware of what Title IX was, and I was shocked when I learned about it. As I sat in my health class, I was in disbelief that there was a federal civil rights law that was here to protect me. I asked myself, why hadn't I learned about this sooner? This is not an experience exclusive to me. Now, as a junior in high school, plenty of my peers are still unaware of Title IX and how it protects them, but how can it protect them if they have no clue what they are protected against? Since I've realized the impact that TIX can have on our communities, I have been striving to promote awareness. I have done this through the "All in My Head" podcast, a youth-run podcast focusing on various struggles teens today face. "All in My Head" was created to build community and foster connections between youth across the country during the initial COVID-19 pandemic and continues to explore topics today. Read more about "All in My Head" and its inception here on our website. In Episode 15, "Title IX: What is it, and what happens when you report a violation?", we hosted the Portland Public Schools Title IX director and my school's non-mandatory reporter to talk about what happens in our school district if you'd like to report a TIX violation. To learn more about what TIX can look like, along with how to support those who have experienced sexual assault, listen to episodes 14 and 15 of the "All in My Head" podcast linked here.
I know I am not the only person that feels like there has been a gap in our education. I was fifteen years old when I learned about Title IX, but many individuals are still unaware. Together this is something we can change. It all starts at the hands of education. Every poster and conversation can impact your community by providing education. Focus on educating those around you and listening to those around you who may have experienced a Title IX violation. Lastly, support services and organizations that work to prevent sex-based discrimination and strive to create an environment where sex-based discrimination is prohibited, such as SBHCs. Through this, we can work to form safe spaces that are inclusive of everyone's unique experiences and create stronger, more responsive communities.
Citation:
The 14th amendment and the evolution of Title IX. United States Courts. https://www.uscourts.gov/educational-resources/educational-activities/14th-amendment-and-evolution-title-ix. Accessed November 19, 2022.