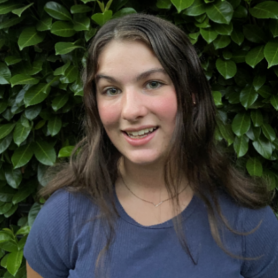 Lauren Metcalf
Portland, Oregon
Portland-based student, Lauren Metcalf, began facilitating projects with Youth Action Council in 2020 at Cleveland High School, where she is in her junior year. This kickstarted her passion for advocacy work, leading her to be a Student Health Advocate in Oregon, where she has participated in Advocacy Day and communicated with local legislators. She has also worked with Planned Parenthood's Teen Council, a peer sex education collective where she provided outreach presentations and attended weekly educational meetings. Additionally, she interns as a Youth Action Council member with her county's health department. She does recruitment, social media, and community outreach for student-based health centers to make reproductive healthcare more accessible. Lauren strives to create an inclusive environment where youth voices are prioritized in social justice spaces.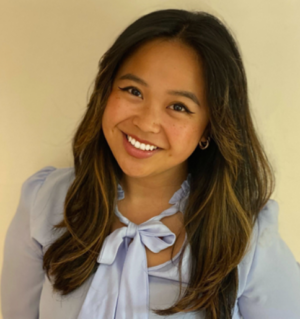 Audrey Gabriel
Peabody, Massachusetts
Audrey Gabriel is a 4th-year member of the Youth Advisory Council and a Senior at the University of Massachusetts, pursuing a dual degree in Microbiology and Public Health on the Pre-Medicine track. She began her work in advocacy as a member of her high school's Youth Advisory Council for the Massachusetts School-Based Health Alliance and has continued her work into her undergraduate career. During her time with Youth Advisory Council, she has collaborated with public health organizations and nationwide initiatives to empower young adults to take agency over their health and provide the skills they need. She has interned for the Centers for Disease Control as an Undergraduate Public Health Scholar and serves as the Secretary of Health & Wellbeing for her Student Government Association. In her academic career and extracurricular endeavors, she aspires to connect her love of science and medicine with her passion for social justice and advocacy to bridge social inequality gaps.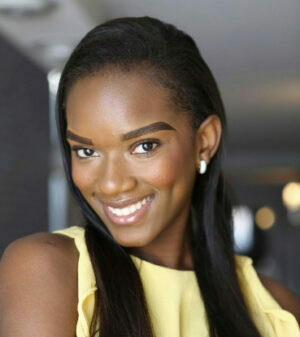 Jemima Safi

Denver, Colorado
Jemima Safi is a first-year member of the Youth Advisory Council and a youth advisor at Denver Health's School-based Health Centers, where she works to bring the youth voice into the medical environment. She is currently a second-year student at the University of Colorado Denver, working towards a finance degree with minors in economics, leadership, and international studies. She has a passion for leadership and business and hopes to someday take on leadership roles within the business environment.